3 MUST HAVE ITEMS IN YOUR BAG FOR THIS SEASONS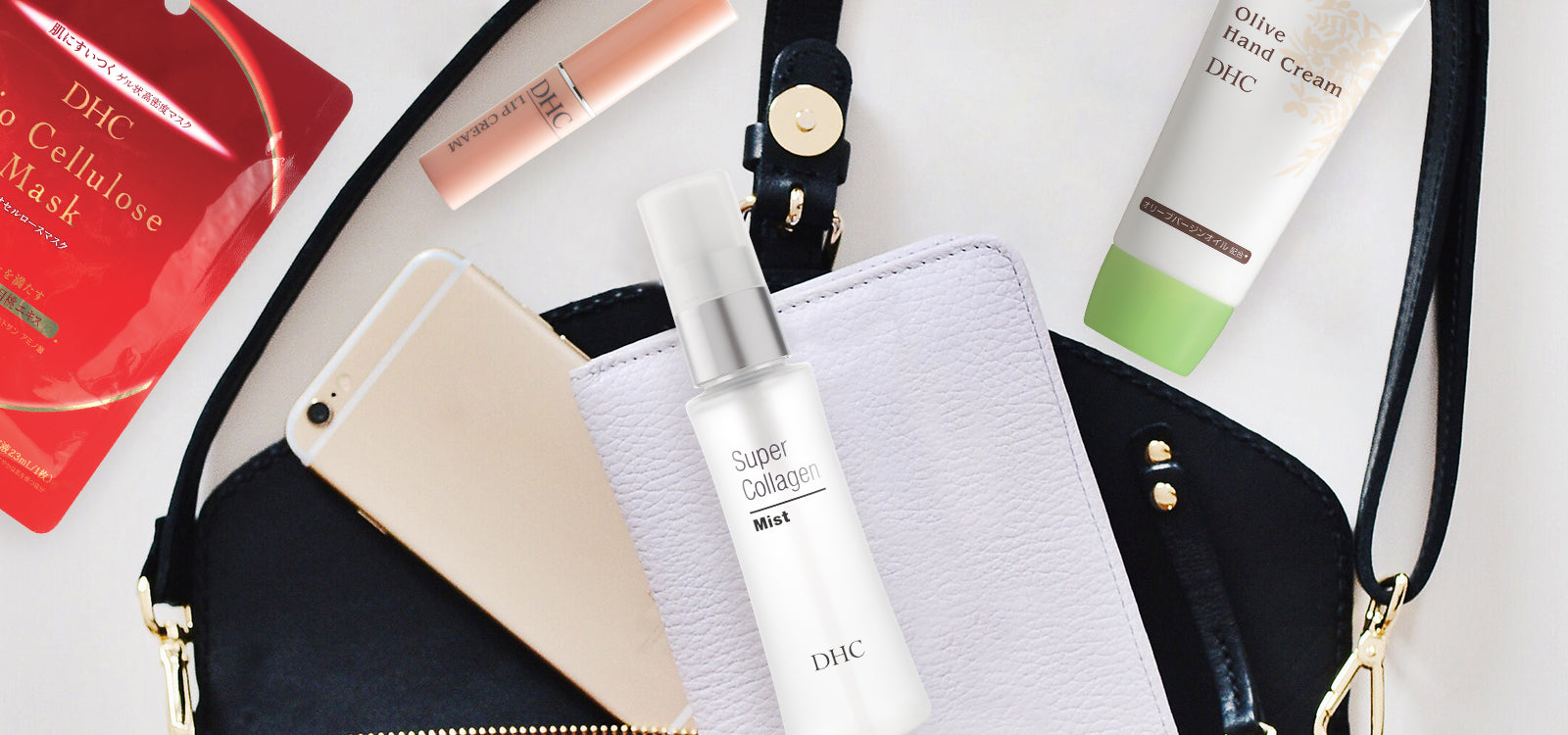 Now that winter in Dubai is officially commenced. It's the most pleasant weather in the year, making it ideal for outdoor activities. 
Regardless of how you spend your days, there are certain products every woman needs in her bag whenever she leaves home. These items are not only great for skin care and quick touch-ups, they can also save you from nightmarish embarrassment. Make sure you are fully prepared for whatever comes your way by having these 3 items in your bag at all time. 
1.  LIP CREAM
Lip cream is essential beauty products for woman throughout their entire lives. Lips are sensitive area prone to dryness, cracking and peeling. DHC Lip Cream will soften your lips with antioxidant-rich olive oil and soothing aloe. It nourishes, protects and boosts hydration all in one. It's important to always have it in your purse to save yourself from flaky, dry lips.
2.  FACE MIST
SUPER COLLAGEN MIST 50 ml / 65 AED

This Super Collagen Mist is a hydrating facial mist that'll boost your skin into supple, soft goodness. Ultra-fine mist is powered by their very own Dipeptide-8 which delivers superior hydration. Its main ingredient is collagen-derived peptides to keep your skin refreshed and hydrated. It can be used to set makeup or as a skin refresher throughout the day. Just spray it at half an arm's length away from your face and neck and you will feel refreshed instantly.
3.  HAND CREAM 
BOTANICAL HAND CREAM 30g / 61AED

The look of your hands is one of the fastest giveaways to your real age. To prevent this area from getting dry and ashen, it's important that you make habit of applying hand cream throughout the day. This botanical hand cream made with carefully selected plant-derived ingredients. It forms an oil-veil on your skin to bring a rich, milk-like texture and protecting your hand from dryness and external stimuli. Collection 2019 Sale 70% Off Title for image